Compassionate, Dignified
End-of-Life Care in West Nashville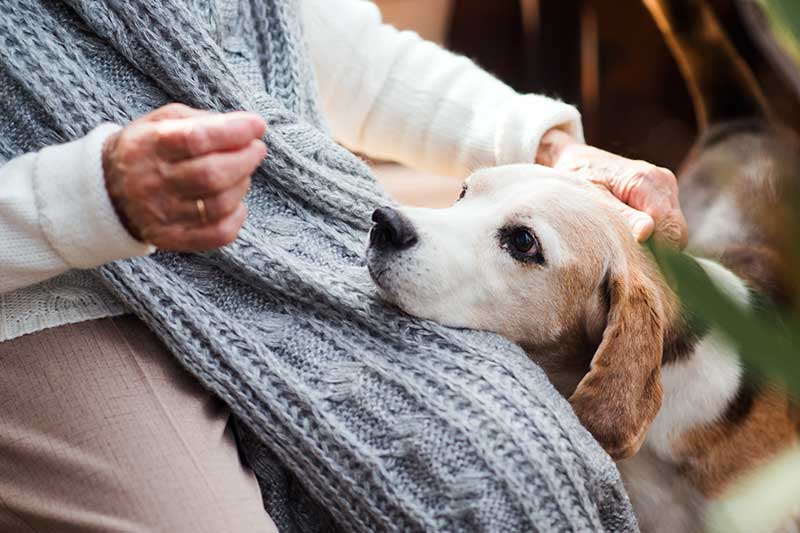 As pets age, sometimes we have to make hard decisions pertaining to their health and wellbeing. Unfortunately, there comes a time when we must decide if euthanasia is the most humane alternative. We know this is a challenging time for any pet parent. Here at The Urban Pet, we are here to walk with you step by step through this difficult time. The dignity and the wellbeing of your pet is always our top priority.
Walking Through Those Final Stages With Your Pet
If you have concerns that your pet might be getting close to their final weeks, please reach out so we can make the experience as pain free and stress free as possible for both you and your pet. Our team can work with you to find ways to keep your pet comfortable until they reach their final stages. We know it can be hard to make the decision about when it is time to let your pet go. If you think your pet might be getting close to that stage, watch for the following:
Loss of appetite
Inability to walk
Loss of interest in their surroundings
Rest assured, we will be there to talk with you through options and give you comfort and advice. Sometimes you know in your heart, but just need the reassurance that you are making the right decision. We are here to help and to provide guidance as you need it.
In-Clinic or At-Home Euthanasia Available for Our Current Clients
When you reach the decision, please reach out to us and let us know what you would like to include in the experience and we can make it personal for you, your family, and your pet. We also provide at-home appointments for euthanasia for established clients.
Trusted Cremation Services
We work with Faithful Companion Pet Cremation Services to provide options of both private and general cremation services. Faithful Companion Pet Cremation Services is a trusted partner and we know they will care for your pet just like we would.
If you have any questions about our end-of-life services, please call us so we can connect with you.